Turbine Services
Repairs for a wide range of gas turbine engines
Workshop
The 12'000 m2 of production facility consists of a workshop area of 2000 m2 equipped with a dozen of high-tech welding units, welding manipulators, a number of pressing units, an industrial furnace, a bending machine, a heavy-load overhead crane, state-of-the-art measurement and NDT systems.
The office building next to the workshop provides office space reserved for engineering, design, administration and logistics departments.
Welding
INPIRIO takes advantage of the specialized welding units additionally fine-tuned by our own specialists to meet the highest manufacturing and quality requirements. The unique unit customization allows us to carry out welding with low heat input and deep electrical arc penetration as a key element to achieve the high weld seam quality with low-stress input. INPIRIO welding processes have been certified by the TÜV SÜD testing & certification agency. The final controls of weld seams are performed both internally and by independent third party quality institutes before delivery. As a part of our service, INPIRIO performs complex and demanding on-site welding repairs (for instance those carried out during regular or forced inspections) where accurate heat input monitoring is fundamental to meet highest quality requirements.
INPIRIO workshop is certified according to EN ISO 3834-2 for comprehensive quality requirements according to international norms.
Welding Capabilities
Superalloys
High-grade steels
Carbon steels
Aluminum alloys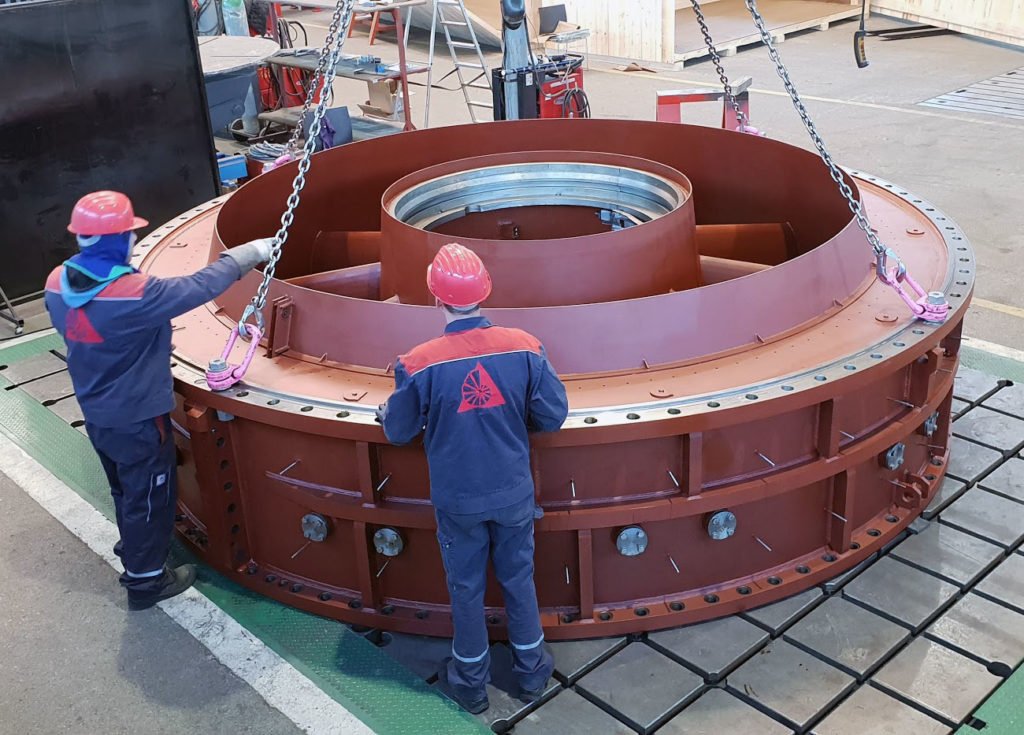 Pressing Technology
Our expertise and unique hot & cold pressing approach, together with internally developed pressing tools and customized equipment allows us to manufacture complex 3D surfaces with the highest precision. As an integral part of our processes, all complex surfaces are controlled with 3D measurement systems to ensure the dimensional conformity of our products. Our standardized process initiates with a design of an accurate 3D CAD model, followed by the development of the casting model and finally results in the end-product, high-accuracy pressing tooling. Prior to the manufacturing of the end tooling or component, the entire process is simulated. Depending on the results of the simulation, the process may need to be further optimized to achieve the desired level of accuracy. These significant design & engineering efforts together with proven expertise in the pressing technology allow us to press the most complex forms with minimal loss of pressed plate wall thickness.
An example of our pressing capabilities is illustrated in the table below
| PRESSING PROCESS | FORM PLATE | THICKNESS |
| --- | --- | --- |
| Hot Pressing | Simple | < 120 mm |
| Hot Pressing | Complex | < 35 mm |
| Cold Pressing | Simple | < 50 mm |
Field Service And Consulting Capabilities
Field service
Supervision of A Inspection
Supervision of B Inspection
Supervision of C inspection
Pre-assembly and fitting together of structural components
Evaluation of GT component status after unscheduled stops
On-site measurements and evaluation of component
Technical consulting
Maintenance optimization
Spare parts stock planning
Definition of emergency capital spares
Risk assessment for units in operation (FOD – Foreign Object Damage, DOD Domestic Object Damage)
Definition of best service mixture (OEM vs 3rd party)
Parallel evaluation of OEM services and products